Welcome to the FE chaplains' training site!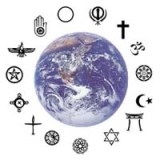 If you are new to FE Chaplaincy or the FE sector, then look no further this is just for you!
Here you will find information on the courses we offer, as well as many resources.

The really good news is that no charge is made for these courses!
Click

to register for the courses online.
Please don't hesitate to contact someone on our training team should you have any questions.
Follow us on Social Media – just 'click' on an icon at the top of this page.
Happy learnings!